2021 Virtual Fall Forum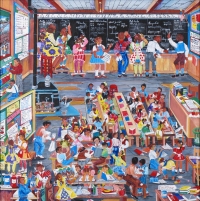 Ruth Mae McCrane
(Corpus Christi, Texas 1929-2002 Houston,Texas)
Untitled,1996, oil on board, 30in X 30in.,
The John L. Nau III Collection of Texas Art.

SAVE THE DATES!
FOR CASETA MEMBERS AND ALL PASSIONATE EARLY TEXAS ART LOVERS!
October 1: Friday evening opening program
October 2: Saturday sessions throughout the day featuring exciting presenters, and discussions.


Print Friendly