Charlie Adams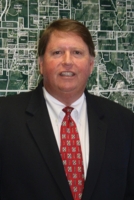 Charlie Adams
Executive Committee
Charlie and Alice Adams live in Dallas and have 6 children, Megan, MacKenzie, Lindsay, Chase, Kristen and Carlton, 3 great sons-in- law and 4 gorgeous granddaughters. Charlie is owner of the Stratford Group, a small boutique land brokerage company specializing in brokering land north of Dallas.
Charlie and Alice started collecting Early Texas Art in 2003 and have attended several CASETA Symposiums to date. Their interest in ETA started as a hobby collecting pretty landscapes which rapidly grew into a full grown "addiction" in finding and attempting to acquire important paintings.
Meeting and befriending interesting and intriguing fellow collectors, attending exhibits, participating in auctions and creating relationships with dealers and art historians has made the "addiction" well worth it!
<< Return to List