Homepage
---
---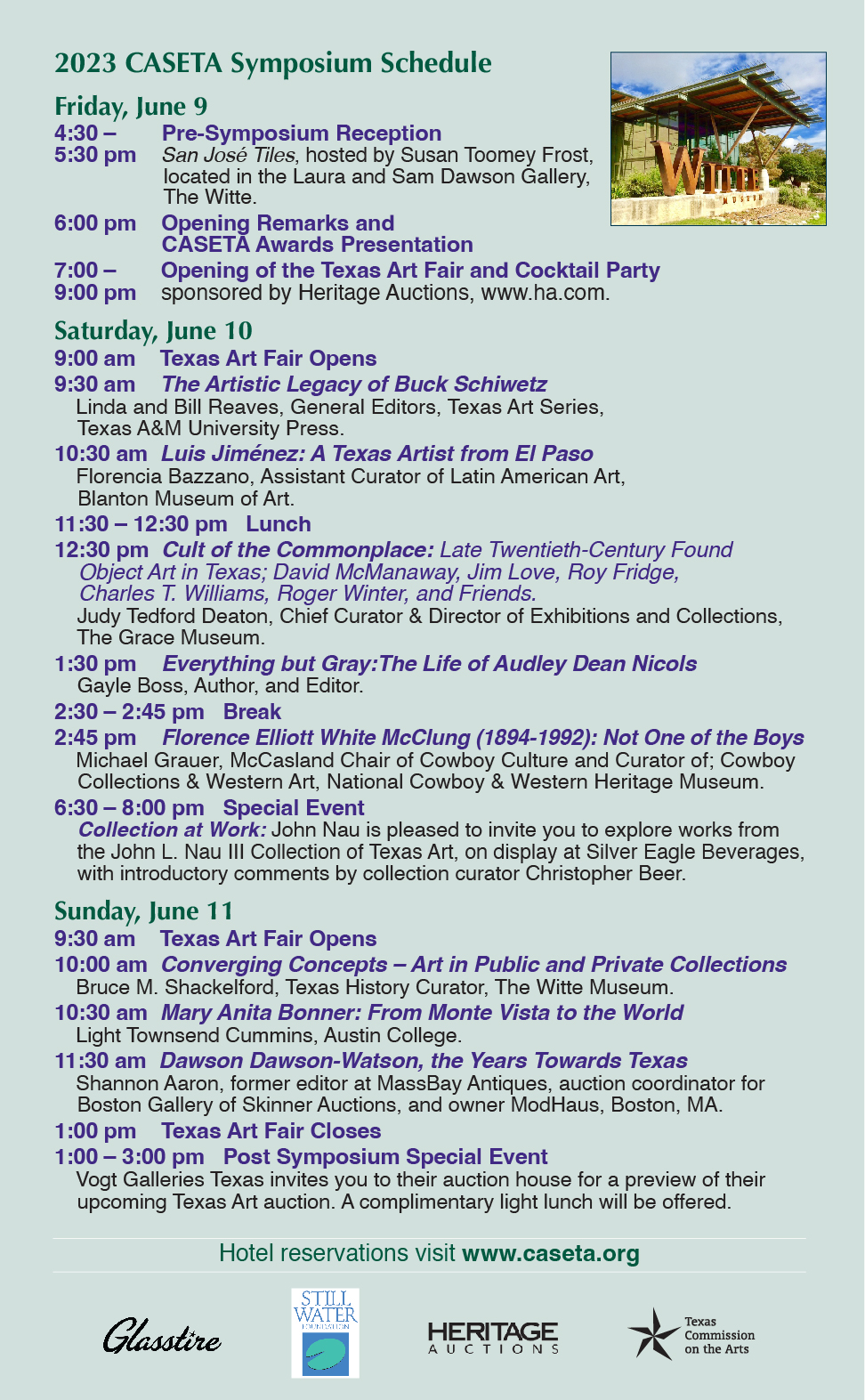 ---
What is CASETA?
The Center for the Advancement and Study of Early Texas Art works to promote the preservation, study, and appreciation of early Texas visual art and its history.
For over a decade CASETA has held annual symposiums that have brought together leading collectors, scholars, art dealers, museum people, and educators. Working with the University of North Texas, we have developed a program exploring the artistic heritage of our state. It has become a significant resource for educators that engages students in Texas history tied to state curriculum requirements.
CASETA has played a significant role in encouraging research, publications and exhibitions regarding our visual arts heritage. We have presented programs in various regions of the state and have searched out and recognized living artists of our earlier heritage and encouraged the collecting of their archives and art. Your support is vital in allowing us to continue our efforts to protect our artistic legacy.
In recent years, Texas has gained recognition for its extraordinarily rich artistic and cultural environment. From the earliest days of settlement, artistic activity has been pivotal to Texas cultural life. Increasingly, a vast range of art centers, major museums, local arts organizations, and community centers recognize the invaluable artistic contributions made within the state. Museum catalogs, academic scholarship, and media attention continue to raise the profile of Texas art. CASETA and its passionate supporters research, preserve, and advance awareness of this extraordinary legacy. Please join us as we explore Texas art from its earliest incarnations through the mid-twentieth century.
---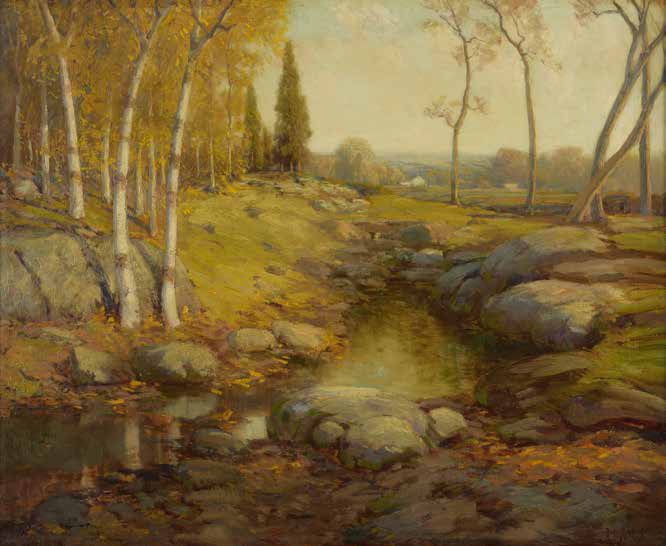 Julian Onderdonk
Sun Lit Birches
1911
Oil on Canvas
25" x 30"
Courtesy of the Nancy and Ted Paup Collection