Welcome to CASETA!
CASETA MEMBERS AND ALL PASSIONATE EARLY TEXAS ART LOVERS!

A Virtual Event
October 1, 2021: Friday evening opening program
October 2, 2021: Saturday sessions throughout the day featuring exciting presenters, and discussions.
More information to come!
---
---
CASETA is proud to congratulate Rebecca J. Martin, recipient of the 2020 Nancy and Ted Paup CASETA Research Initiative Award

Rebecca J. Martin was awarded the Nancy and Ted Paup CASETA Research Initiative Award, for the research to prepare an expanded biography on Harold Arthur Roney (1899-1986).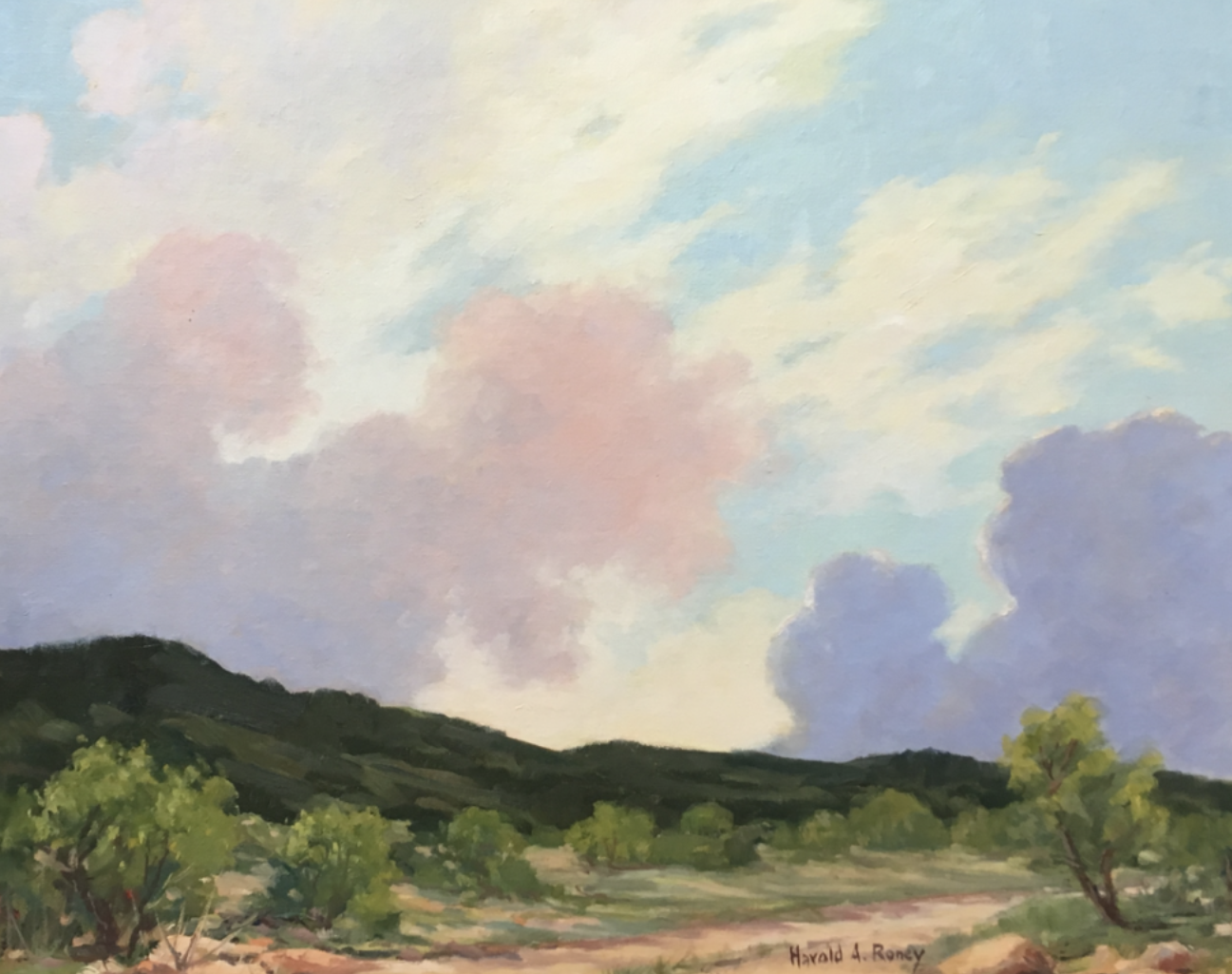 Untitled. Harold A. Roney. n.d. Currin Family Estate.
Rebecca's paper Loving the Land: Early Texas Artist Harold A. Roney and the Legacy of the Leon Springs Art Colony tells the story of Harold Arthur Roney, who "had a significant place in the early Texas art movement and his affiliation with the Leon Springs Art Colony between 1929 –1931 contributes to understanding his commitment to en plein air practice."
Click here to read award winner Rebecca Martin's paper Loving the Land: Early Texas Artist Harold A. Roney and the Legacy of the Leon Springs Art Colony
Click here to learn more about the Nancy and Ted Paup CASETA Research Initiative Award
---
In the Steps of the Master: Frank Reaugh
Museum of Fine Arts Tells the Story of a Texas Tradition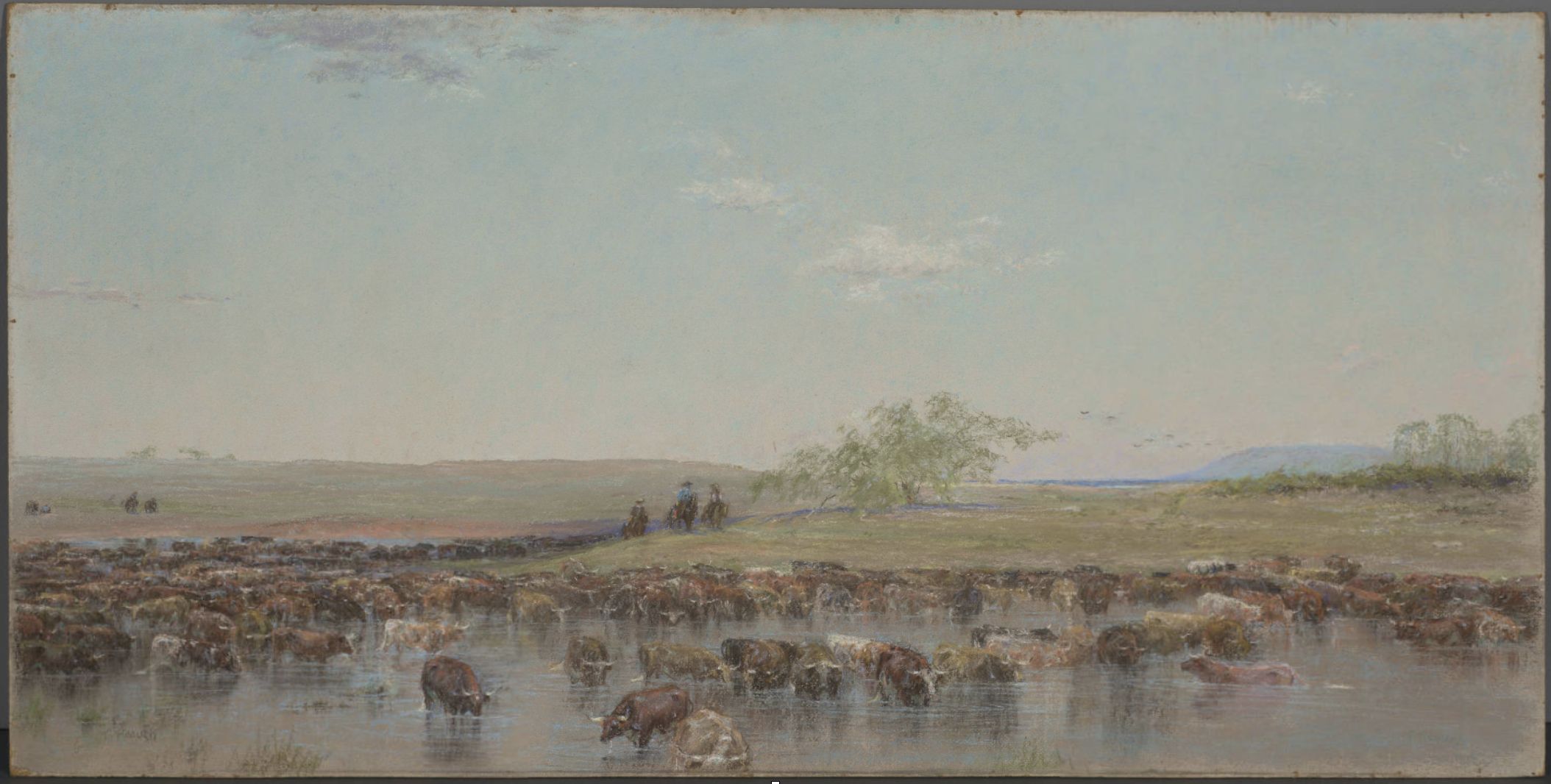 "Watering the Herd" by Frank Reaugh, ca. 1932, Pastel. Harry Ransom Center, University of Texas at Austin
The San Angelo Museum of Fine Arts is pleased to announce the opening of two new exhibits which highlight the talent of Texas artists, past and present: In the Steps of the Master: Frank Reaugh, Dean of Texas Artists and His Students and Light, Color, Beauty.
In the Steps of the Master showcases 31 works by legendary Texas artist Frank Reaugh and his most prominent students, on loan from the collection of Michael Phillips in Houston and from the Panhandle-Plains Historical Museum in Canyon, Texas. The exhibit was created in consultation with Michael R. Grauer, the McCasland Chair of Cowboy Culture and Curator of Cowboy Collections and Western Art at the National Cowboy & Western Heritage Museum in Oklahoma City.
CLICK HERE to learn more about Frank Reaugh and this exhibit
---
The Great Texas Curatorial Wander Series by CASETA:
A Private Studio Tour of Sculptor Charles Umlauf

The second program in CASETA's Curatorial Wander series presents a private look inside the studio of sculptor Charles Umlauf (1910 - 1997) presented by Katie Robinson Edwards, Interim Director and Curator of the UMLAUF Sculpture Garden and Museum in Austin, Texas.
Program also features an informative sculpture tour of some of Charles Umlauf's most important early Texas art works, presented by Umlauf Docent Tom Haider.
Click here to view more CASETA Video content!
---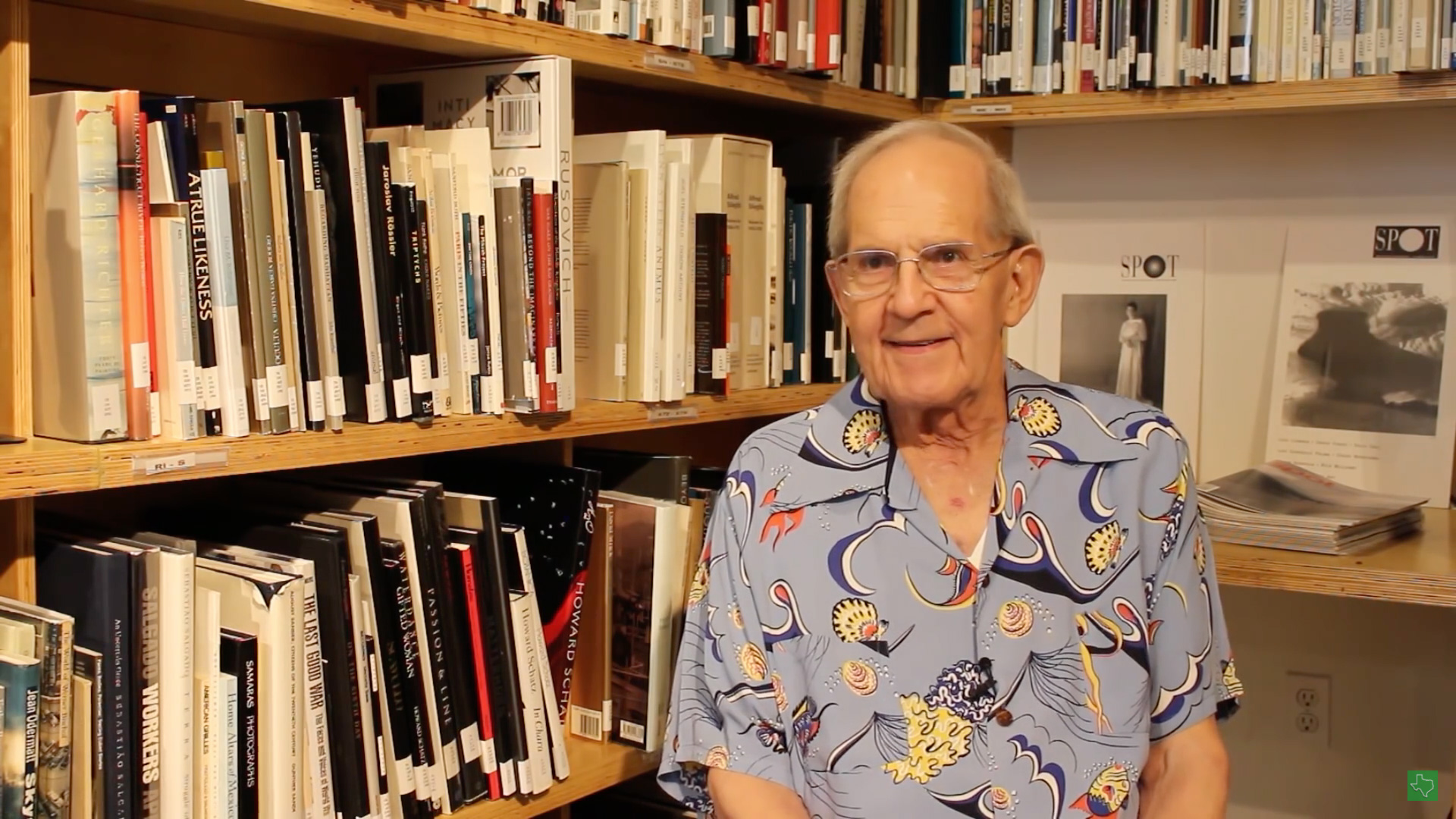 Curator Clint Willour, 1941 – 2021
by Brandon Zech February 6, 2021
With Mr. Willour's death, Texas' art community has lost one of its smartest and most knowledgeable supporters. A pluralist who was also very discerning, Mr. Willour will be remembered by those who knew him as a sharp wit with a compassionate and loving heart.
Clint Willour was born in 1941 in Colorado Springs, Colorado, and was raised in Shelton, Washington. He initially attended Whitman College (he wanted to go to Reed College, but said that it was "too liberal for [his] parents,") and then transferred to the University of Washington, Seattle, where he majored in English Literature with the intention of finding a career in printing or advertising
Mr. Willour is survived by Reid Mitchell, his husband and life partner. The two met in 1981, and were married in 2015 in a ceremony at Moody Gallery.
Ultimately, Mr. Willour accomplished his mission, as he explained to Glasstire: "My mission was to show the best art being made in the region by artists living and working in the region or projects made in the region." He appreciated art's complexities, but also recognized that art is simply good for the soul. As he told Glasstire: "If it is just beautiful and makes you happy, that's probably really the best thing."
Throughout his nearly 50-year career, the impact Mr. Willour had on the transformation of Houston into a destination for art cannot be overstated. He arrived in the city in 1970, when its contemporary art scene was fledgling, and his ethos and generosity continued to influence on the city's museums, nonprofits, and galleries until his death. Click here to continue reading the full memoriam of Clint Willour.
---
What is CASETA?
The Center for the Advancement and Study of Early Texas Art works to promote the preservation, study, and appreciation of early Texas visual art and its history.
For over a decade CASETA has held annual symposiums that have brought together leading collectors, scholars, art dealers, museum people, and educators. Working with the University of North Texas, we have developed a program exploring the artistic heritage of our state. It has become a significant resource for educators that engages students in Texas history tied to state curriculum requirements.
CASETA has played a significant role in encouraging research, publications and exhibitions regarding our visual arts heritage. We have presented programs in various regions of the state and have searched out and recognized living artists of our earlier heritage and encouraged the collecting of their archives and art. Your support is vital in allowing us to continue our efforts to protect our artistic legacy.
In recent years, Texas has gained recognition for its extraordinarily rich artistic and cultural environment. From the earliest days of settlement, artistic activity has been pivotal to Texas cultural life. Increasingly, a vast range of art centers, major museums, local arts organizations, and community centers recognize the invaluable artistic contributions made within the state. Museum catalogs, academic scholarship, and media attention continue to raise the profile of Texas art. CASETA and its passionate supporters research, preserve, and advance awareness of this extraordinary legacy. Please join us as we explore Texas art from its earliest incarnations through the mid-twentieth century.
Click here to view the 2019 Symposium Speaker Presentations
---

Julian Onderdonk
Sun Lit Birches
1911
Oil on Canvas
25" x 30"
Courtesy of the Nancy and Ted Paup Collection
Print Friendly
upcoming
events

Oct

1

Oct

2