Amy Fulkerson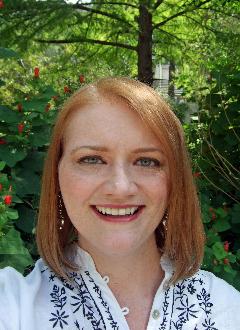 Amy Fulkerson
Amy Fulkerson is Chief Curator at the Witte Museum in San Antonio, Texas. As curator, Ms. Fulkerson oversees the B. Naylor Morton Research and Collections Center, an innovative
center created to provide visible access to the vast and diverse collection of the Witte Museum when not on display in the museum's galleries. She works with the curators, archivist, collections manager, and registrar to ensure the long-term preservation and interpretation of the collection.
Amy received her Bachelor of Arts in history from Our Lady of the Lake University in San Antonio and her Masters in Arts in history from the University of Texas at San Antonio. She has served on the CASETA Board since 2012 and was very involved with the planning of the 2013 CASETA Symposium when it was held at the Witte Museum.
<< Return to Staff List